St Gabriel Society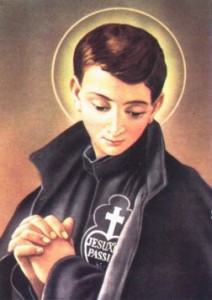 The St. Gabriel Society is for children in grades 7-12. It is not limited to Sacred Heart parishioners; in fact you are encouraged to bring a friend.
You MUST attend the 6PM prayer service to attend the social hour. The social hour begins after the prayer service ends and ends at 8PM.
St. Gabriel Society
Sacred Heart's Youth Group
Who? : 7th Graders to Seniors in High School
Where? : Starts in the Church and moves to the basement
When?: see below
What? : a group of faith-sharing young people who enjoy each other's company
Why? : Because God loves us and we need to learn to love God more.
---
Parents: please think about volunteering to help on these nights. There is much to do like set up, tear down, snack service, as well as preparation of the prayer services. Email deaconstamm@aol.com if you can help. Virtus training is required if you don't you haven't done it yet.